Executing Apparel With Unwavering Commitment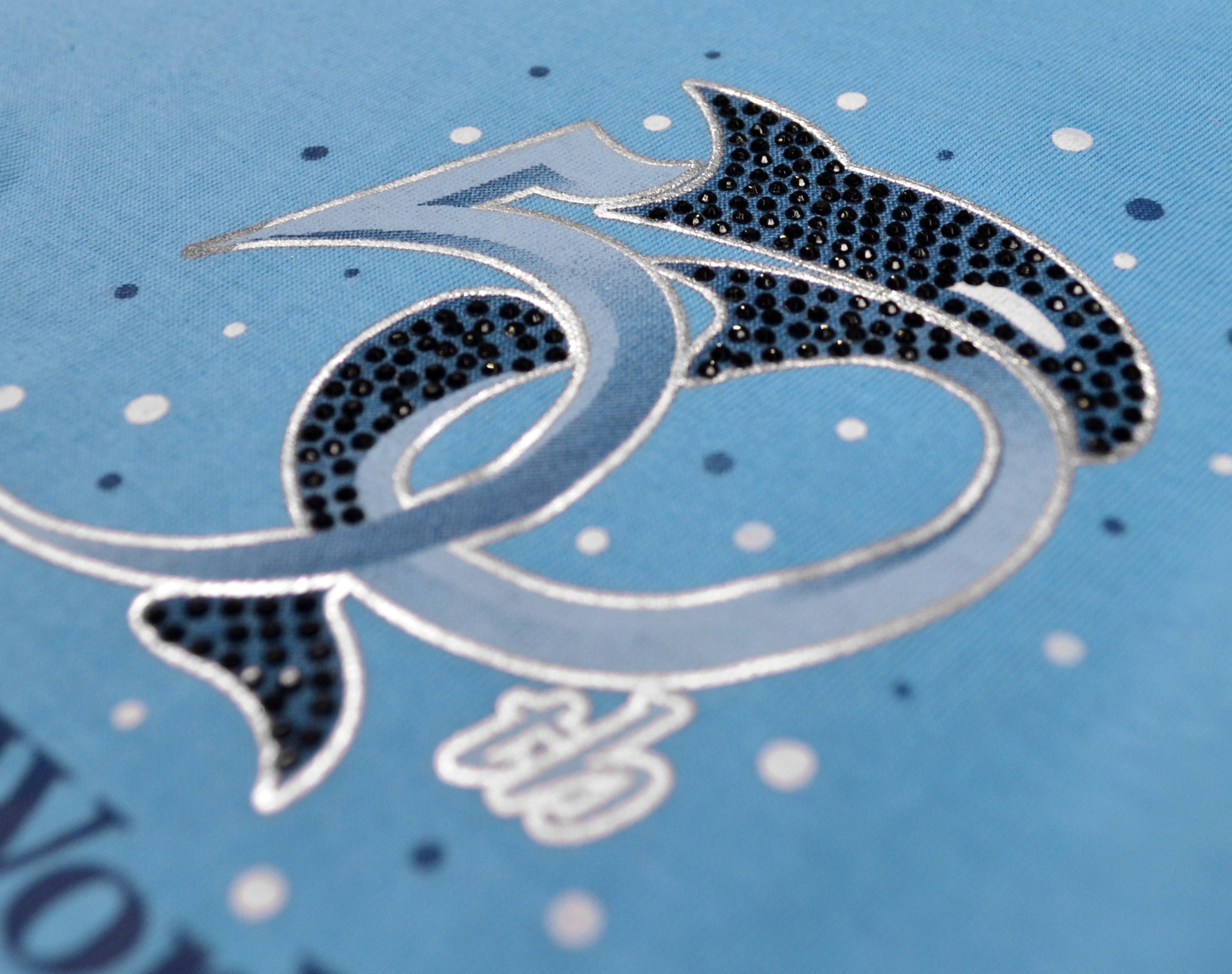 Creative Interpreter
& Great Service at your Service
ScreenWorks has an innovative team of graphic designers and product developers who take your ideas to a new level by using the latest trends and print techniques. Not only do we design apparel, but we also deliver the most incredible customer service experience! Our team is highly committed to our clients. Our efforts are proven in our track record of growth and satisfied customers. See some of our testimonials below.
Our full package services include creative art, customized garment development, embellishment, custom packaging (relabel, ticketing, folding, stickers, hangers & polybags) and shipping.
Unique Embellishments Include:
High Color Capacity / Print Detail
Sublimation
Applique
Photochromic Inks
Customized Burnout Graphics
Caviar Beads
Faux Leather Prints
Glow in the Dark Inks
All over Seam to Seam Print
Discharge Inks
Flock
Foil
Metallic Inks
Glitter
High Density / Puff
Gel
Embroidery
Gemstone & Sequin Heat Transfers
Embossing
ChromaDepth 3D
Our Mission
Developing innovative embellished apparel in collaboration with iconic brands & executing with an unwavering commitment to our clients.
It's all here
Fast response, even faster delivery
What's all here you ask?  ScreenWorks develops designs, procures garments, embellishes apparel, packages, and ships all under one roof!  No need to outsource through various companies. You can fulfill your order's needs all at one place.
ScreenWorks is conveniently located in the heart of Orlando, Florida. Not only are we close to the major theme parks but we are also near the Orlando International Airport and three major distributors. We pride ourselves in getting materials here fast and out the door. You'll notice the ScreenWorks difference after your first order!
We have worked with
Extraordinary partners




I cannot express the depth of my joy that your team has, yet again, exceeded expectations for us! In less than 5 days, they delivered 4 garments from concept to production, with one day to spare, before we start a newly announced experience at our location. Not only have they made me look fantastic in front of our Leadership team, they have succeeded in surprising and delighting our Guest. Please extend my deepest gratification to your team for making what seemed impossible, possible.


J.W.

Just wanted to pass on that this is a great example of the type of flexibility and speed to market that we need suppliers to strive for. By Screenworks being able to move up these below PO's and other PO's from past weeks we will actualize an extra $190k in retail sales on this item that would have been lost due to out of stocks. Would love to have more suppliers be able to react to our business needs when we have a great new item we are chasing. A great challenge to have!


M.M.

VF Imagewear has had a valued relationship with Screenworks USA for over a decade and give them very high marks for their on-time performance, commitment to quality and customer service.

Ralph Galera, VF Imagewear
Share Your Opinion
Our Blog
Check Out Our New Website!
ScreenWorks has a new interactive website with tons of exciting new features! Check out our video which showcases our expanded facility and our dedicated team getting your product out the door quickly and efficiently!
We've also refreshed our gallery to include our newest trends and treatments. Feel free to post on your Pintrest board for reference. In the meantime, contact us using the form at the bottom to get your project started.
We have taken a step forward with an updated gallery and testimonials from our clients. There is no question that we deliver great customer service and a superior product.